Topup Home Perfume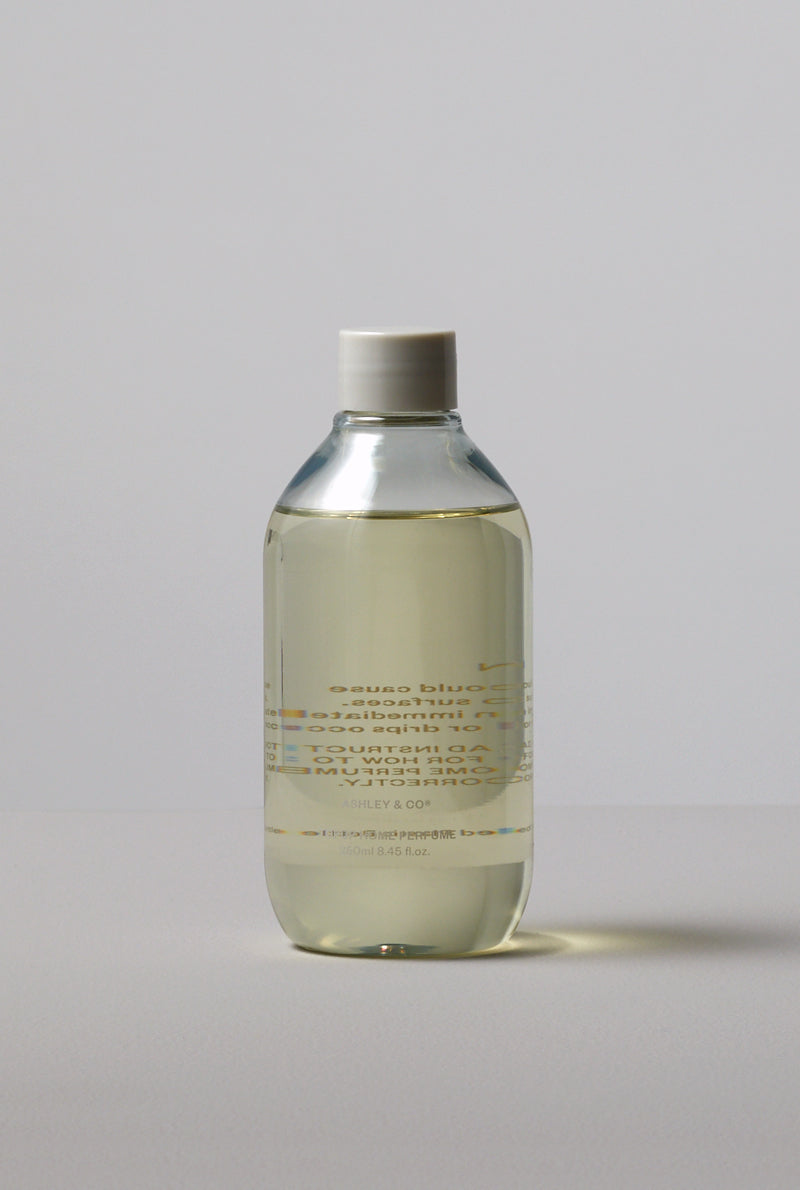 Once Upon & Time
Never let your scent run dry! Keep your home smelling just so by stocking up on this convenient, efficient Topup kit. Designed to refill your bespoke Ashley & Co. hand blown Home Perfume glass vase, each Topup includes 250ml of your chosen Ashley & Co. signature scent, plus a fresh supply of reed sticks.
Either proudly on display or nestled away, our reed diffusers emanate each one of our chosen signature scents. When refilling, allow the perfume to soak and ascend the porous reed and you're set. Another 4-6 months of elegant scent throw will follow!




Do you have any questions about Subscriptions? Find out more here.

250ml
Includes Replacement Reed Sticks